..
Shrug on rotation at
.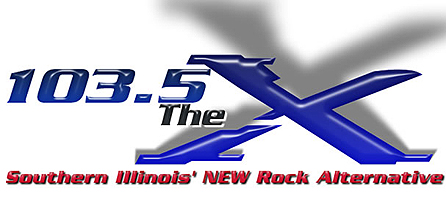 .
Make sure to mark your calendar if you are in the Carbondale, IL
area on APRIL 11, 2003. Shrug will be playing at
MUGSY'S ENTERTAINMENT CENTER
Be sure to tune in to win tickets to the show along with SHRUG's latest CD.
Also the fine folks @ The X will be spinning SHRUG in regular rotation !
But if you need more of a SHRUG fix call the station @ 866-230-7625
to request it more often. If your out of town, click on "the X" logo above to listen online!
Plus we need all our fans to call the station after they hear SHRUG, to tell them:
"THANK YOU ! ! ! for playing SHRUG, some great Rock & Roll."
Big props to RUSTY & all the crew @ THE X for all their support !
.
.
Shrug on joe's garage
.
.
Joe Winner has been great throughout the years
supporting SHRUG on his show Joe's Garage which is found on
103.9 FM the X in DAYTON, OH
every Sunday @ 11:00 PM
Make sure to call him and request your favorite SHRUG song.
Joe has every album including "Straight To Beta" so go crazy,
he'll play almost any SHRUG song cause they're all just so damn good.
Call him @ 937.457.1039 or
E-MAIL
him. ENJOY !
.
.The following radio pages below detail the results from the "ROSES" campaign:
| | |
| --- | --- |
| | |
| . | |
If you would like to contact us regarding radio,
please click the mail button below.